Digital Smile Design: When Is It Useful and Why Would I Want It?
20 May 2019
When you're unhappy with your smile, it's hard to feel confident. Taking photographs, talking to others, and meeting new people can all feel like a challenge if you don't want others to see your smile. With Digital Smile Design (DSD), you can get your confidence back while enjoying a more positive dental experience. Not all dental providers offer Digital Smile Design treatment options. It is limited to a small group of dental providers. Understanding the benefits of this treatment protocol can help you determine if it might be a good option for you.
Why Is Digital Smile Design Useful?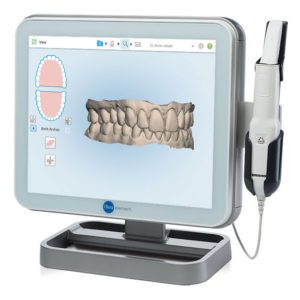 The iTero scanner is an example of 3D Digital Smile Design scanners
DSD is a multipurpose dental treatment protocol that offers a number of advantages over other treatment options. The procedure begins with a more advanced way to diagnose issues with the structural components within the mouth and jaw, as well as an intraoral and extraoral evaluation to assess the aesthetics of the mouth. DSD also allows for improved communication between the team members providing the care, which means you'll be more aware of what to expect throughout the process. You'll have access to educational materials and visual representations of what your smile will look like after the DSD treatment is complete.
Another reason patients love the DSD protocol is the predictability of the entire process. Through the use of digital technology, it's easier to predict accurate results and stick to the treatment plan with fewer surprises that pop up along the way. Throughout the entire process of DSD, your provider will take photos and videos to track your progress, which improves the interaction and builds trust. The restorative technical treatments performed take your wants and needs into account, which means you'll be more satisfied with the outcome.